Mr Tidy Bins is the premier trash bin cleaning company serving the South Charlotte, Waxhaw and Fort Mill areas. Our state of the art vehicles sanitize your trash bins in seconds, removing all waste and odors – keeping your bins looking great and free of pests.
We leave your trash and recycling bins clean, sanitized and odor free
Our automated cleaning process removes mold, mildew, bacteria, food and other yuk from your trash bins!
Your newly cleaned and sanitized trash bins will no longer be fly and pest magnets, no more stinky garage!
We guarantee you'll be happy, or your money back!
Residential Homeowners
Have clean and sanitized trash bins all year long. We offer several different plans to choose from.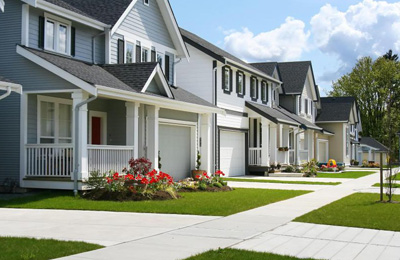 Homeowners Associations
Part of a Home Owners Association? Find out how your community can benefit from group discounts.
Commercial/Retail Services
We offer custom commercial cleaning services for retail, offices, and other commercial properties.
Thank you, Mr. Tidybins! The unpleasant smell from the trash cans in our garage is now gone. I wish we had found you guys years ago! The process was neat to watch and I was amazed at all the funky stuff that came out of the bottom of our cans!Jimmy B, Charlotte NC
Thank you so much for cleaning our bins for us last week. I don't think that they have looked or smelled so good since we first got them! I am sure you will get a few more customers in this neighborhood as I have been recommending you to everyone!Cathy T, Charlotte NC
We have been using Mr Tidy Bins for 3 months now and we are so happy with the service. We've had 4 of our neighbors sign up as well after seeing how clean and stink free our trash bins are. No more stink, flies and yuk!Charlotte J, Charlotte NC
Our service is as simple as 1, 2, 3…
1. Our system carefully picks up your bins. The rubber grips ensure that there is no scratching.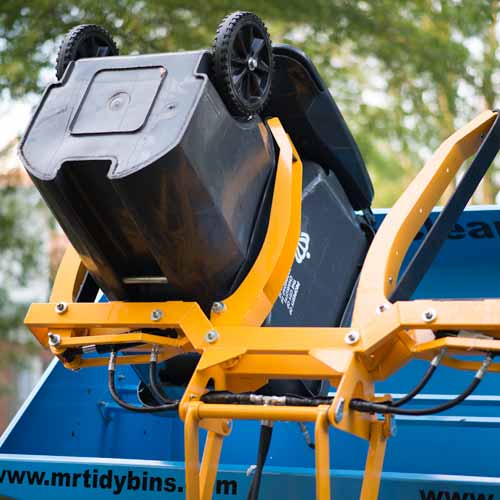 2. The bins are lifted up until they are positioned above the high pressure cleaning and water collection system.
3. The nozzles spray high pressure 180° water to sanitize and remove odors from your bins.